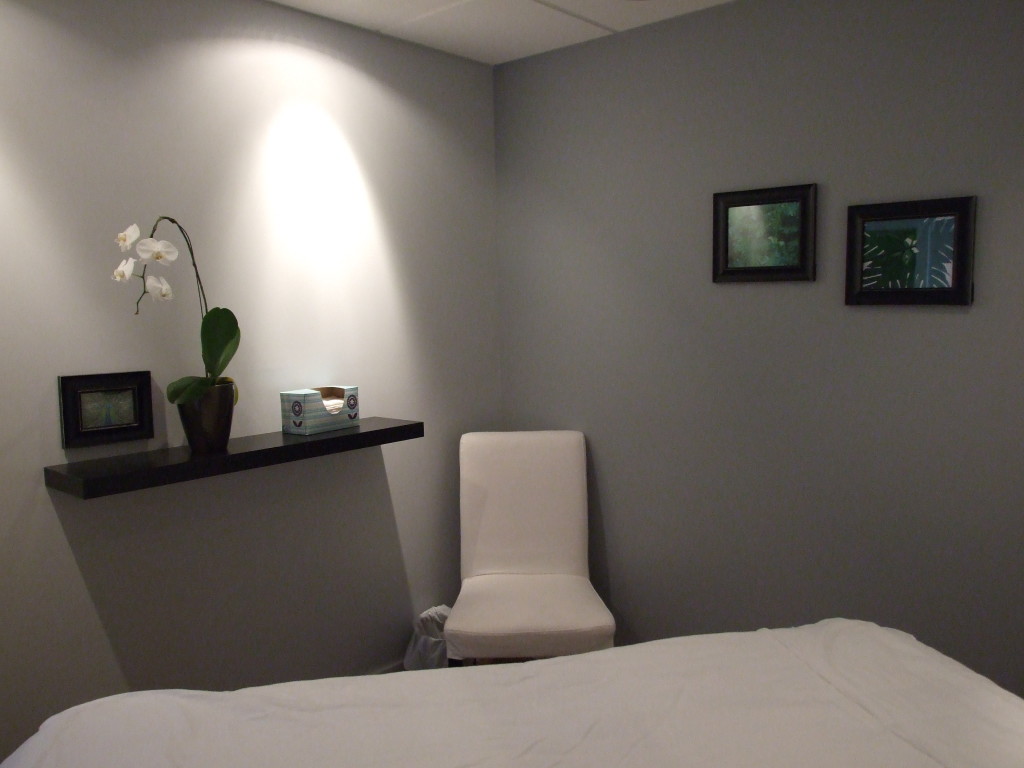 Bodhi Tree Wellness Centre has been a vision of mine for many years and I am very grateful that I have been able to make this dream come into reality.  The support of my husband and my family has allowed me to turn my vision into reality and create what I believe to be a profound expression of myself, both personally and professionally.  I truly believe that when you are passionate about what you do, great things can happen.  Mahatma Ghandi once stated, "Happiness is when what you think, what you say, and what you do are in harmony".  Not everyone, I know, is able to experience this in their work but it is certainly a mission of mine to do my best to achieve this every day.
One thing that I have said right from the start is that I want this to be a happy, healthy, safe & healing environment.  Not only do I want this for those that entrust us with their health care, I want this for the staff who work here.  What a gift it is to be able to create this for everyone.  I have heard on many occasions now that there is a noticeable calm & healing energy in the clinic as soon as you enter the space.
As a practitioner and as an educator, I take great pride in what I do.  With that said, I am so pleased to have brought together such an incredible team of health care professionals to work at the centre.  My number one priority when finding the right people to work at BTWC was that they be passionate about what they do!  With each of them, their care for their patients and for their work is evident in how their patients value them and their craft & how they conduct themselves personally and professionally.  I feel very blessed to be surrounded by such genuinely good souls, all with integrity and inspiration in their work.
I hope that if you find yourself in need of our services that you too can feel the calm, healing energy that we have created in our centre, that you will find yourself more educated and empowered for having entrusted us with your wellness.
We are all pleased to offer the following treatments:
Registered Massage Therapy

Fascial Release Therapy
Visceral Manipulation
Craniosacral Therapy
Ligamentous Articular Strain Technique
Traditional Massage Therapy

Naturopathic Medicine
Physiotherapy/Osteopathic Practice
Sincerely,
Heather Gittens RMT
Owner
Namaste.