Heather Gittens, Registered Massage Therapist, Owner/Director of Bodhi Tree Wellness Centre Inc.
Integrated Fascial Therapies, Biodynamic Myofascial Mobilization, Visceral Manipulation & Craniosacral Therapy
Heather Gittens (formerly Inglis) is a Registered Massage Therapist & Educator who graduated from the West Coast College of Massage Therapy in 1997. Her ongoing, advanced, continuing education has included numerous courses over the past 20+ years, allowing Heather to focus in the fields of Craniosacral Therapy, Fascial Release Therapy & Visceral Manipulation.
Visceral Manipulation is of particular interest as it is so profoundly effective in treatment for many common musculoskeletal issues, although not commonly thought of as originating from the organ or organ systems. Heather is committed to learning as well as educating and continues to study & teach within these areas.
Starting out as an assistant teacher at the West Coast College of Massage therapy in 2001, teaching quickly became a passion and soon thereafter Heather started to be the primary instructor for several courses at both beginner and advanced levels within the basic massage therapy program. During this time she also began and continues to teach Continuing Education workshops for massage therapists, physiotherapist & osteopaths as accredited by the CMT of BC.
In the fall of 2011, Heather began the process of starting up a new clinic, which opened in June 2012 as Bodhi Tree Wellness Centre.  The centre is a culmination of many years work, intention & influence that is a pure joy to bring into reality.
---
Jodi Snider, Registered Massage Therapist
Fascial Release, Visceral Manipulation & Craniosacral Therapy
Jodi Snider is a Registered Massage Therapist and graduated from the West Coast College of Massage therapy in 2009.  Jodi has expanded her scope beyond massage therapy to become trained in fascial release, cranial sacral (levels 1 and 2) and visceral manipulation (level 1 and 2).  She continues to mentor with Heather Gittens & other instructors to further her understanding of the body through these modalities.  Jodi entered into massage therapy after being in a serious car accident in 2004 and found these therapies to be an integral part in her healing journey. Jodi has two grown children, enjoys camping, walking and being with her family.
---

 Jatinder Makkar, Registered Massage Therapist
Postural Assessment, Orthopaedic Treatment, Deep & Light Myofascial Release
Jat has been practicing since 2003 & has been at Bodhi Tree Wellness Centre since 2013.  He is passionate about Massage Therapy, loving what he does & helping others!  He has most recently been been re-inspiring his passion by taking courses in the areas of Biodynamic Myofascial Mobilization, Visceral Manipulation & Craniosacral Therapy.  A long time resident of the Surrey area, Jat is well established in our community.
---
Jessica Bevan, Registered Massage Therapist
Jessica is a Registered Massage Therapist who has been practicing since March 2007. She graduated from the West Coast College of Massage Therapy in 2006 and has continued her education in fascial integrative modalities, sport rehabilitation techniques, and in depth anatomy labs. Jessica held a supervisor role at the WCCMT, helping students get acquainted with working with varsity athletes for 2 years at UBC. She has also worked with a number of professional teams, including but not limited to the BC Lions, the Vancouver WhiteCaps, and the International Triathlon Union. However, her passion and focus has driven her to work with weekend warriors, those just beginning or reestablishing their fitness habits, and people from many different walks of life to create optimal biomechanics and function.
In her off time, Jessica loves to travel. She also practices yoga regularly and meditates daily to stay grounded and practice what she preaches, which is self care of the body.
Moving forward Jessica intends on continuing her education through taking more courses in visceral manipulation, craniosacral therapy, and osteopathic techniques, in order to better serve her patients. She also wants to further study and implement biomechanics training from yoga and pilates.
Jessica's end goal is to help patients get where they want to go. This will inevitably lead her down the teaching path once again. Until then, she will see you soon!
---
Tracy Knapp, Registered Massage Therapist  
Deep and Light myofascial release, Active Release, Joint Mobilizations, Muscle Energy Techniques
Tracy Knapp, RMT, is a graduate from the 3000 hour program at West Coast College of Massage.  She enjoys working with each individual's health concerns, whether it entails aiding in their rehabilitation process, maintaining quality of life, or relaxation. Tracy welcomes patients with various conditions such as headaches, sports injuries, stress, while addressing any painful area in helping their ability to achieve or maintain their everyday activities.
Tracy spends most of her time with her two children, spectating their sporting activities, such as basketball and ball hockey.  She is very active and enjoys going for hikes, playing basketball and tennis.  She has fulfilled a life long ambition by becoming an RMT.
---
Kim Fielder, Registered Massage Therapist
Kim graduated from the 3000 hour program at wccmt in 2004.
She has spent her time practicing in many different settings, starting her career working at a remote fishing lodge in the Queen Charlottes!!  The focus of her treatments is myofascial release and deep tissue therapy. Her goal is to address the individual as a whole and she is interested in the physical/mental/emotional connection in pain and healing.  She has also begun training in the fascinating work of Visceral Manipulation.
When she is not treating Kim enjoys spending quality time with her husband and 2 daughters. She enjoys paddle boarding, reading, cooking and working out.
---
Shantal Bhimji, Registered Massage Therapist
Myofascial Release, Integrated Fascial Therapies, Craniosacral Therapy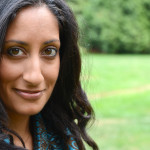 Born and raised in Vancouver, I have traveled the world whenever possible. In my travels, the pain and suffering that I have witnessed struck me and I have been continually amazed with the amount of relief that the power of touch can bring. I am proud to be part of a profession that uses this power to bring health and wellness to people's lives.

After completion of my BA from McGill University and traveling through Africa, Asia and Australia, I settled back in Vancouver to work as a recruiter. While this field did allow me to work helping others, it did not fulfill my desire to work with my hands and to visually and physically realize the product of my work. I then completed the 3000 hour program at Vancouver College of Massage Therapy, and have since been practicing as a Registered Massage Therapist. Through my massage experience, I have realized my passion in being a part of the healthcare field, treating not just the presenting injury or the symptoms, but the whole person by discovering the nature of the problem and working with my clients to facilitate lasting change in their bodies and lives.

My interests lie in myofascial and craniosacral therapy and in Women's Health, with a plan to pursue continued education in visceral and cranial treatment. When life allows, I am also a doula, a cyclist and I try to maintain a yoga practice.
---
Michelle Almasi, Registered Massage Therapist
It is imperative that ladies seeking Prenatal Massage make sure that the RMT providing this service has advanced training/certification. At Bodhi Tree Wellness Michelle Almasi, RMT has trained with one of the top North American educators and the author of the definitive standard pregnancy massage training textbook, "Pre- and Perinatal Massage Therapy", Carole Osborne. You can feel confident in her skills and experience with prenatal massage.
Additional post graduate training in: Pre & Postnatal Massage, Infant Massage Teacher, Pediatric Massage, TMJ Disorder Massage, Instrument Assisted Soft Tissue Manipulation, Female Pelvis & Female Issues, Biodynamic Myofascial Mobilization Cervical Region
Member of the RMTBC Professional Practice Groups for "Women's Health" and "Gerontolgy" 
---
Dr. Scarlett Cooper, Naturopathic Medicine & Acupuncture
Dr. Scarlett Cooper is a licensed naturopathic doctor and trained nutritionist in the province of British Columbia.  With a strong background in nutrition, Dr. Cooper works with patients to build a foundation for health, complementing dietary and lifestyle approaches with additional naturopathic treatments.  Dr. Cooper enjoys working with all patients who are interested in improving their health; she has a general family practice with particular interest in pediatric care, digestive and skin conditions, stress, and weight management.
Growing up on Saltspring Island in a family with an appreciation for wholesome diet and natural medicine inspired Dr. Cooper to study nutrition at the University of British Columbia.  When health concerns encouraged her to seek naturopathic treatment and addressing the root cause resulted in a true cure, she felt motivated by her doctor's holistic approach.  After earning a Bachelor of Science with Honours in Nutritional Sciences at UBC, she went on to graduate from the Canadian College of Naturopathic Medicine in Toronto, Ontario and returned home to the West Coast to pursue a rewarding career in naturopathic medicine.
While at CCNM, Dr. Cooper completed a one year clinical internship at the Robert Schad Naturopathic Clinic in Toronto, including the Pediatrics Specialty Shift; a four month externship at the Oakville Naturopathic Clinic; and a ten day naturopathic medical brigade with Natural Doctors International in Ometepe, Nicaragua.  She was thrilled to have the opportunity to provide naturopathic care to these communities while gaining invaluable experience which informs her ongoing practice.
Born and raised on the West Coast, Scarlett nourishes her roots with as much time spent outdoors as rainy Vancouver will allow.  She enjoys running, bicycling and hiking, as well as dancing, yoga, writing, spending time with family and friends, and having endless adventures in the kitchen.
---
Amy Sekhon, Registered Physiotherapist BSc.P.T., Manual Osteopathic Practitioner
Amy completed her Bachelors of Physiotherapy (Honours) from Rajiv Gandhi University in 2005. Since then, she has continued to pursue higher education in different areas of physiotherapy including vestibular rehabilitation, KinesioTaping, Titleist Performance Institute (Level 1 & 2), John F. Barnes' Myofascial Release Approach, and Craniosacral Therapy (Upledger). Amy is also a thesis candidate for Diploma of Osteopathy from the Canadian College of Osteopathy having completed the 5-year program.
With over 10 years of experience in private practice, her passion lies in patient education, prevention, and self-management. She believes in thorough communication with her patients (and their physicians), providing the best care possible for each individual.
When she is not at work, she enjoys spending time with her family, staying active, working out in the gym and going on long walks with her kids.
---